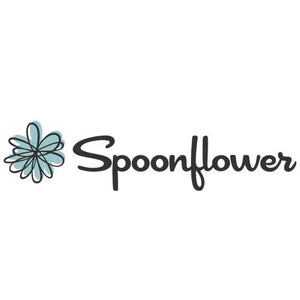 What Are The Most Popular Velvet Brands?
What Are The Origins of Velvet
Velvet is a type of fabric distinguished by its short pile. Traditionally woven with silk, it can now be created with a number of fibers, including cotton, viscose, rayon, or synthetic fibers. Velvet fabric is frequently woven as a double cloth and then divided into two pile materials. Silk velvet is the most expensive variety and was historically reserved for royalty.
Velvet is the pinnacle of opulence. We frequently see it on catwalks and it is our first thought when we consider evening wear. Today, everyone can purchase velvet fabric, which is utilized not only for special occasion dresses but also for everyday pieces and loungewear.
Significance of Velvet
Originally, velvet was a fabric reserved for royalty and nobles. Due to the fact that it was made of silk, it was costly and often unaffordable to the common individual. Velvet is now available in a variety of fabric blends and has grown cheaper. It is still regarded as a luxurious fabric and is used for not only clothes but also draperies and upholstery.
Introduction to Velvet plus Fashion Tips
Velvet is a beautiful fabric with luxurious qualities. It's not just for royalty any more, and you can wear it to work or school if desired. Here are some tips on how to sport and style your velvet outfits. 


The best way would be adding an entire outfit made out of velvet (skirt & top) together; however, this may become too much so try mixing fabrics instead like cotton/polyester blends which will give off different textures but still allow your outfits enough layers without feeling overwhelming. The fabric of velvet is as alluring and captivating as it comes, so when wearing a dress made from this material make sure you haven't gone too far towards showing off your figure. Avoiding close-fitting dresses will keep the attention focused solely on what's really important: how beautiful we look. Here are some pieces of advice for adding interest instead of simply revealing everything. The Necklace chooses one with sculptural dangles or delicate chains depending upon where there's least coverage required (ie shirtfront). The Bracelets and Handbags matter here too when you opt for velvet, swap bulky or pretentious handbags with clutches that are more appropriate such as an envelope/purse clutch
Spoonflower
Spoonflower is a company that offers fabrics, wallpaper and decals created by designers from around the world. The innovative print-on design allows for short runs with low set up costs while still providing an opportunity to support local sourcing options as well as fostering creativity in communities everywhere through their online designing community. 
Spoon flowers' mission statement read: "We believe fashion should be more than just what's on your body; it also has to speak volumes about who you are.".  Spoonflower offers ten different types of natural fabric, including cotton wovens and silk. You can even get organic-cotton knit material produced in North Carolina.
Dylon
In 1946 'Dyes of London' was founded by two young entrepreneurs, Luca Purbeck and Peter Samuel who began selling colorful dyes from a garage in central London. From those humble beginnings Dylon went on to thrive in 'make-do & mend' post war Britain, making fabric dyes to brighten up the homes, wardrobes and spirits of families across the country. Dylon is a company that has been around for over 50 years and they are still innovating. In the 1990s, Dylon fabrics were very popular on TV shows like Changing Rooms because of their ability to create unique colors at home with ease; this was before easy online shopping. Most recently they have seen how people want less waste in our landfills by choosing recycling over throwing away clothes or furniture and it's not just limited to Europe either, right now, there seems to be never ending listlessness towards what you wear as long as it's colorful enough.
Dylon has been making waves in recent years as people across society become more conscious about the amount of waste they produce. One way to reduce this is by recycling, which was a big news story earlier this year when several major companies announced plans for commitment to textile mills around Ireland that focus exclusively on recycled fibers. Dylons' fabric dye process allows you not only to create vibrant colors but also takes care of gentle care needs while reducing environmental footprint with every stitch. Their products are for cleaning, cotton fabric and cotton cloth.
Designers Guild
In 1970, Tricia Guild founded Designers Guild with one goal in mind , which is to design and wholesales fabrics worldwide. The company is now headed by her brother Simon Jeffreys as Group Chief Executive Officer while also remaining committed towards creativity through innovation along quality service delivery. This philosophy has enabled them not just for success but longevity at an industry leading pace. Innovation drives the business every day and it's what sets them apart from other companies. They have a mission which states that "We believe in quality of design, product and service combined with a committed and motivated team". In the year 2020 many events happened and this includes the anniversary of the company and celebrates its 50th year in business with an exhibition at London's Fashion and Textile Museum titled "Out Of The Blue".
The Designers Guild Group is an international company with offices in London, New York City and Paris. They have a state-of -the-art warehouse that can hold up to 80 thousand square feet as well as their 16000 sq ft headquarter building. The employees work hard every day not only on your favorite design projects but also behind the scenes where they manage everything from inventory management systems down through project planning for each individual client or team member's needs to communicate effectively with everyone in order to involve them at all levels. They are the leading supplier of fabric and wallpaper in the UK. The products have been received positively by customers because they can be used in both commercial or domestic settings, meaning there are no limits on where you want them. They offer an excellent service with quick delivery which ensures your room will look great. In the world of design, one company is leading with their rapid delivery service. Rapid deliveries are guaranteed through a network that covers all areas in Great Britain and beyond- within 24 hours you can have your order dispatched anywhere. The Designers Guild provides interior designers , department stores retailers or hotels contract marketeers. It's not just about reaching out overseas either; they also have agents & distributors throughout Europe who will take care delivering what we need when it matters most  quickly. The products includes pillow covers,  cushion covers. Fot Spring  or Summer 202. 
The following are the products of Designers Guild:
Porcelaine de Chine Fabrics, Porcelaine de Chine Wallpapers, Brera Strato Weaves.




Designers Guild Essentials: Cassia Cord Fabrics, 

Monteviso Fabrics, Watkin Tweeds Fabrics

Matara III Fabrics ,Christian Lacroix Maison: Utopia Fabrics & Wallpapers,

William Yeoward: Banjara fabrics & Almacan Fabrics




Ralph Lauren: Signature Papers IV
Kravet
It's no surprise that the interior design industry is booming. Interior designers need rapid turnaround time, and they can get it through our network of couriers who deliver anywhere within the UK or Europe within 24 hours. It has grown rapidly over recent years too- £55 million in sales primarily  and include the products of Sewing Trim, Linen Fabric, Upholstery Fabric Gray.
Laura Ashley
Laura Ashley is a well-known brand for those looking to add some class and style into their life. The company offers everything from clothing, home decor pieces or even accessories that will help you make an impact with every move. A little bit of Laura's magic can go miles in making any room come alive; it doesn't matter if we're talking about dinner party attire (perfectly suited) or something simpler like beautiful pitcher sets - there truly are so many options available no matter what type of environment our guests might prefer formal clothes. The products includes women's dress and wallpapers.
Harlequin
The reversible bedspreads are available in two color options which includes pale teal or steel gray. These embroidered quilts have a poly-velvet upper with 100% cotton and viscose filling, which gives it that luxurious feel you want for your house. The reverse side of the fabric is made up entirely from pure white terry cloths sewn together to create this lightly textured look that goes great against any bedroom's decorating style background. The materials used for Face is 100% poly-velvet, Filling is 70% polyester & 30% viscose and Reverse is purely 100% cotton. The products are for pillow cases or covers, cushions and wallpapers.
Jacquard Products
Jacquard products are the perfect way to add color and texture into your artwork. The company has been around for over 35 years, introducing new innovative ideas like  Pinata Alcohol Ink which allows you to create stunning designs on paper with just water.
Jazquards also offers many other great options including Textile Color( which creates rich textured paints) . Neopaque (an opaque white paint) Lumiere that produces brilliant light. The're known  mostly for their amazing line up of textile dyes but they offer more than 1 million different colors. The products used for sewing trim , window curtains and fabric trims.
Brunschwig & Fils has been a part of some iconic interiors for centuries, from grand rooms in the White House and Palace of Versailles to romantic country retreats across France. The company was founded by Achille with his son Roger opening an office on American soil back when it first started out 1891. They've always acknowledged that French style is at their core which means enjoying all things related décor fashion design colors nuance art living and this includes fabric furnishings too because without them there would be no such thing as "Brunschwig".The  Product Type for Fabric Manufacturer of Brunschwig & Fils Fabric Categories Upholstery includes Fabric , Drapery Fabric , Velvet Fabric , Cotton Fabric , Blue/Light Blue Fabric , Luxury Fabric Sewing Trim, Cotton Fabric, Linen Fabric.
The cotton mesh is the original fabric for polos and it's what most people wear. However, there are newer fabrics that offer more benefits than just feeling lighter or smoother to touch such as having some stretch in them. The interlock with its tiny bit of give will be my go-to over this old classic because not only does it look good on you but also helps keep heat away from your skin when working out outdoors. Ralph Lauren is the go-to for luxury and designer men's fashion. They offer children's clothing as well, with free shipping on all orders over $150. The utrilize cotton velvet  products which  are used for Men's Clothes, Long Sleeve Shirt, Ralph Lauren Women.
Ostrich Products
Ostrich Products has been a leader in outdoor living for over ten years. They are the latest to bring beach Beach Chairs, Patio Furniture and Stadium Seats that will make your backyard or beachfront more inviting. The products are used for Women's Boho, Patio Chairs, White Cloth. The 1950's are back in style with these elegant velvet products.
Ostrich is an interesting design with a soft, durable fabric that's perfect for everyday use. It has outstanding flexibility making it easy-to care and clean up without any issues.With polyester being one of the materials used in its construction you can expect this product will last even longer than most other items on your list when considering how often they get washed or touched by various people throughout their lifetime
FOLLOW NATIONWIDE FABRIC ON SOCIAL MEDIA!
RELATED CONTENT

Everything You Need To Know About Upholstery Velvet

Yacht Upholstery Miami
Car Upholstery Miami
Home Decor Fabrics Miami


---